(tips) 5 types of Instagram followers
There are many types of followers on Instagram. This post is inspired by some I've encountered. Hopefully you will enjoy reading this post and reflect on your Instagram followers too!
*Disclaimer: pictures were sourced from Google. I don't own these pictures.*
1st type: The Silent Stalkers
They have seen your posts, followed you on Instagram but never liked nor left any comments on any of your photos.
Sadly, I have a lot of this kind of followers. They've seen my photos because most of these followers are my friends in real life. It's either they are jealous or they don't find your posts worth their ONE "like".
2nd type: Like-them-all
These followers usually turn on their Instagram app and like every single photos on their news feed, regardless they have seen the photos or not.
Oh yes, I've seen people swiping the news feed and liked every single photos on their news feed.
3rd type: Secret admirer
These followers will leave comments and like every single photo of yours but will usually leave comments on your looks than the message you want to spread.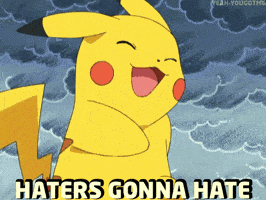 4th type: Haters
Not sure what is wrong with these followers. They seem to hate the world for posting photos. Every type of photos annoy them easily and they will leave nasty comments on your photos.
5th type: The "likes" beggars
These followers will beg for your likes on their photos once they have liked your photos. Do I usually care? Nope, I don't.
Conclusion: I am not against any types of followers mentioned above but which type am I? Frankly speaking, I am Type 1 sometimes, unless that person like my photos first because I do not want people to group me as "JUST ANOTHER follower".